E.M. Bounds
The Essentials of Prayer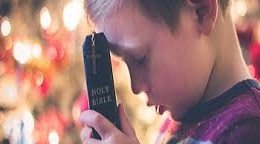 Truly E.M. Bounds was a burning and a shining light,
and as The Sunday School Times says,
"he was a specialist in prayer and his books are for the quiet hour,
for careful meditation and for all who wish to seek
and find the treasures of God."
---
The Essentials of Prayer - by Edward Bounds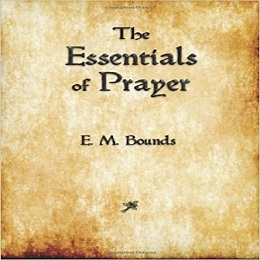 Edward Bounds, an American lawyer and pastor, wrote nine books in his lifetime, seven of which were about prayer. Known as a veritable powerhouse of spiritual maturity, Bounds has affected the prayer lives of thousands of people. This volume, Essentials of Prayer, focuses on the proper mind set believers must attain in order to have the best prayer life. He reminds readers that one must have a humble heart and undivided allegiance to God in order to pray effectively. He also believes strongly that prayer is available to all people -- even those who only come in times of trouble. His advice is intended for both personal and corporate prayer, and is a great help for serious meditation.
The Essentials of Prayer by E.M. Bounds
Read or Download Here (PDF)
INSTRUCTIONS FOR DOWNLOADING PDF FILES
1.Click the download link & the file will open (be patient large files).
Enjoy reading the Christian Resource eBook..
If you like to save it on your Computer follow these instructions.

2.To Save to your Computer or Device.
Click on link and the PDF File will open.
a. Go to File 
b. .Go to Save As
c. .Create New Folder (name it)
d. .And click Save.
(If you are unsure please print this page)
Need Adobe Reader - download free at www.get.adobe.com/reader/
Thank you for your interest in this Christian Collection of eBooks. that will build your Faith.
If you have any question use our contact form here.
Home Back to eBooks Next to Necessity of Prayer
Questions God. Com - Brian Duncalfe
Top
Copyright 2016. Questions God. Com . All Rights Reserved.